Just a dandelion I've picked on the other side of the road... and some (lot of) free time at work...
The setup:
Sony NEX 6 Spectrosil 2000 edition, Nikon EL-Nikkor 50mm f2.8 (old version) on focusing Helicoid and macro tubes, 2x Nissin Di622 flash modded.
The exposure:
ISO 800, 1/50, f16
The Postprocess:
SW - Photo Ninja
WB - picked from the top right corner's little patch
Little exposure tweaks, contrast -26, detail +14.
Little extra saturation in Yellow.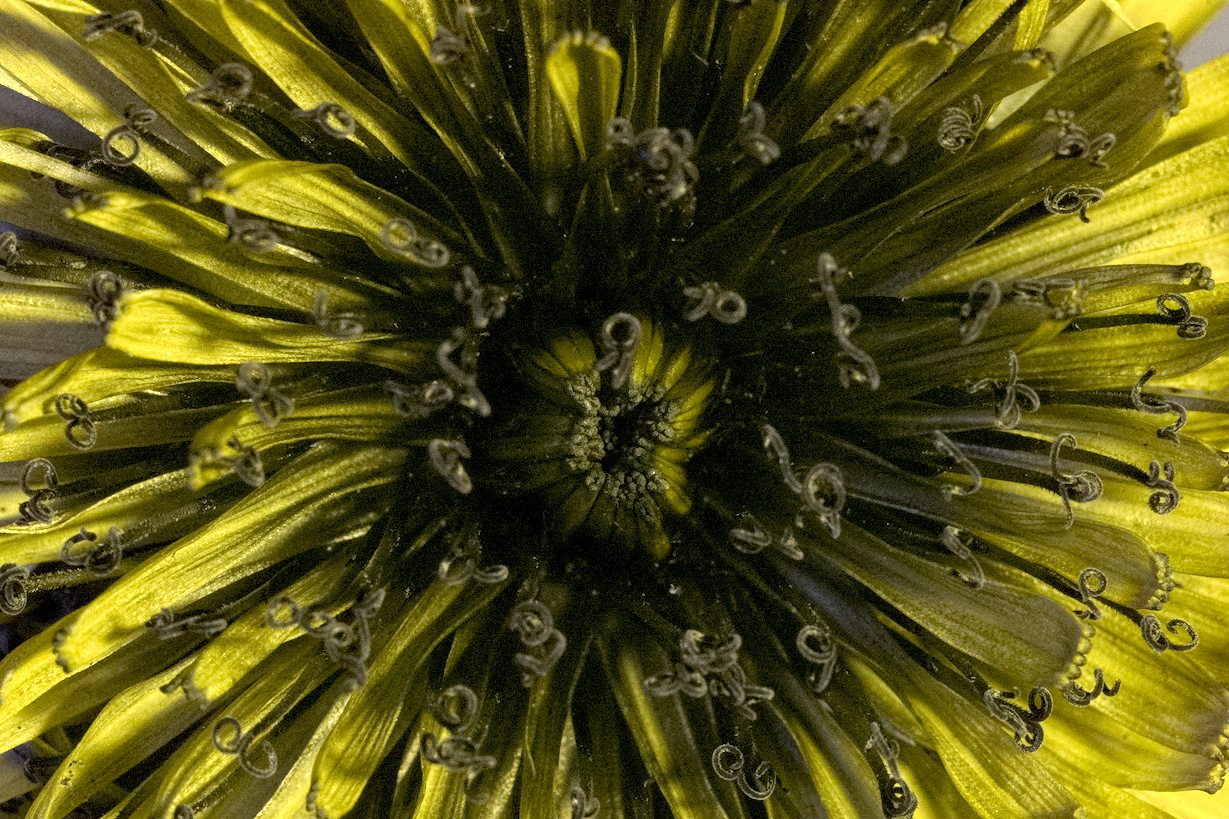 just for fun I picked the White Balance on the yellow areas which gave me a blue image that reminded me of a negative, so I took it to Photoshop and Inverse + little tweak with levels and here you have a totally different picture
I kinda like it!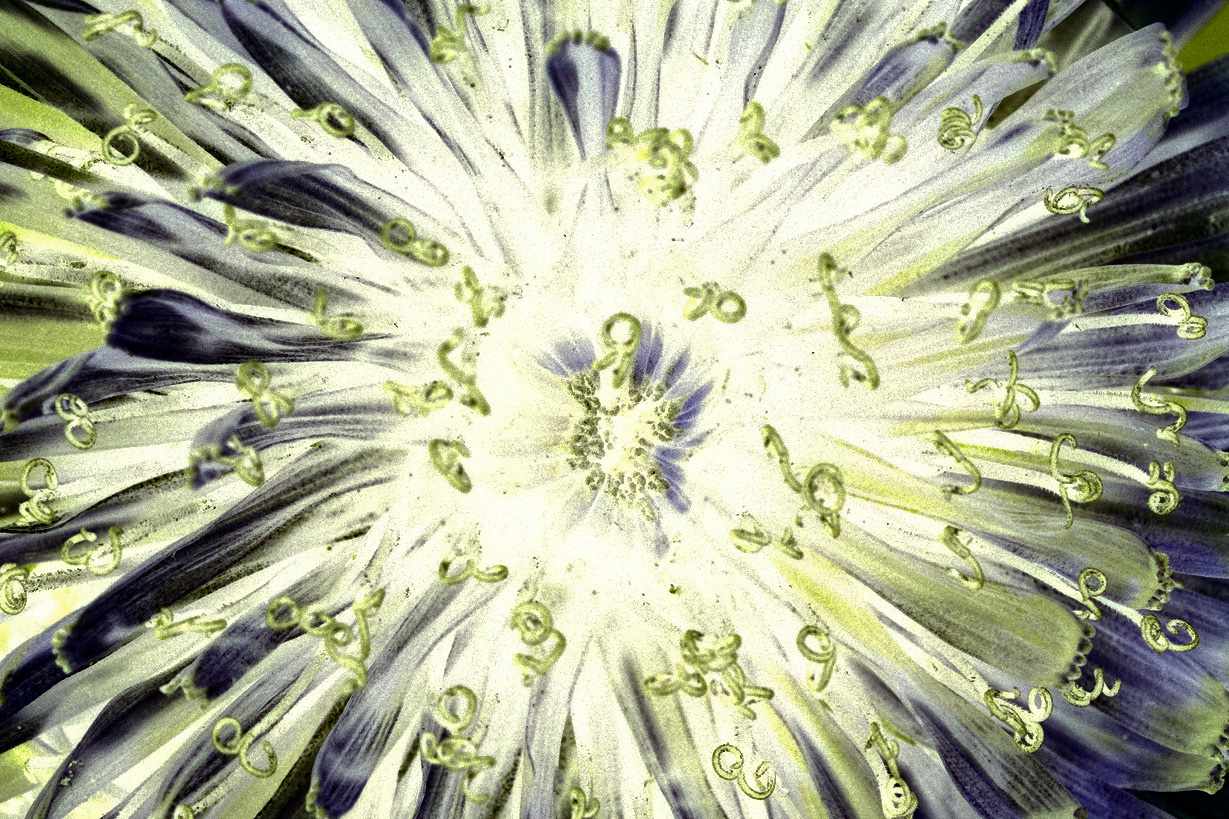 And just a shot of the rig I've used